6 Ways Local-Languages Will BOOM! Your Business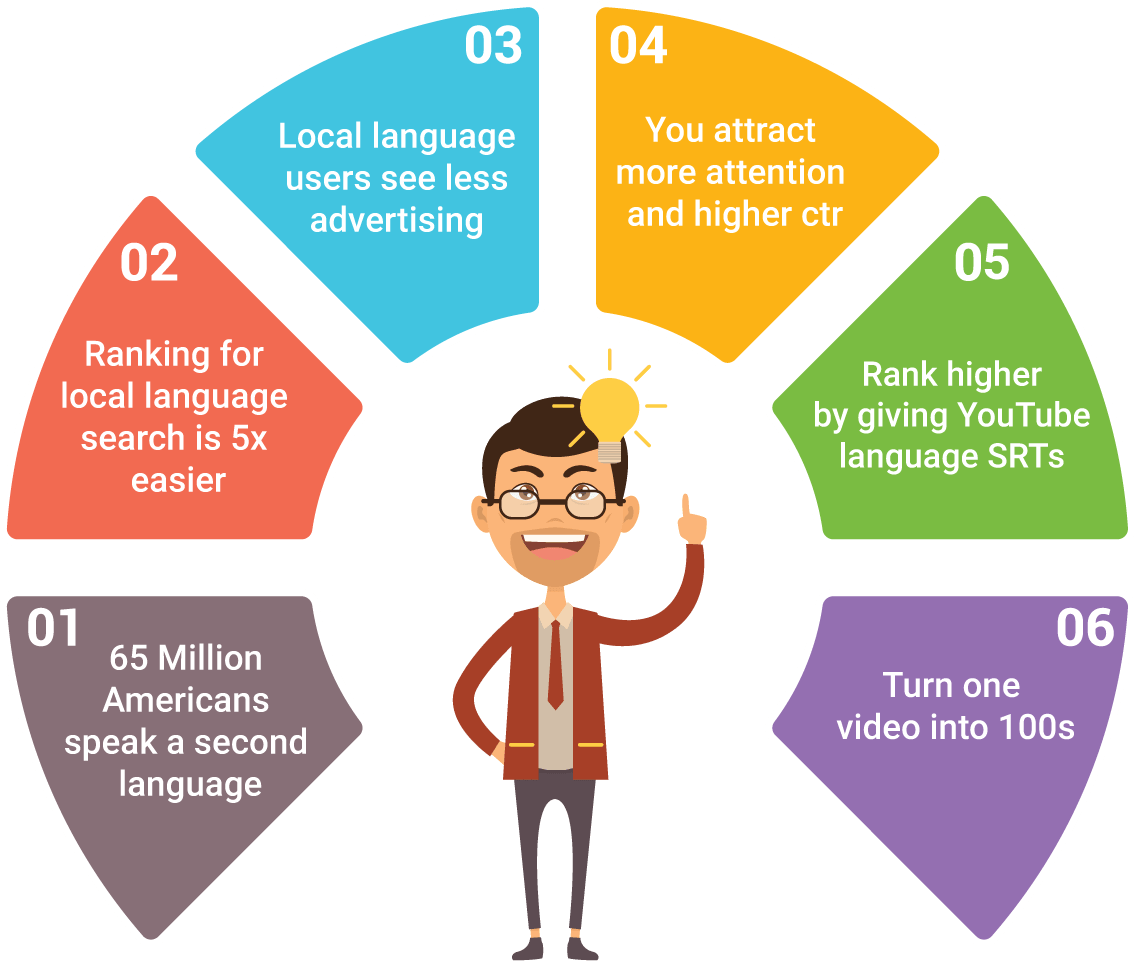 Target unexploited and exclusive traffic that marketing sharks have left alone.
Get #1 spots on SERPs for keywords with insanely high volumes
Tap a higher % of your local market as well as the big global audience
Make every video get you 5x – 10x more viewers
Attract FB viewers even when their sound is off.
Use local language Closed Captions (SRTs) to get more search from YouTube & Google
Transcribe, Translate & Redub Your Videos In Local Languages With VidScribe AI
Feed it any YouTube URL or video and VidScribe AI will automatically download the video to transcribe, translate and redub it.
Uses a constantly improving, highly trained AI to give you the most accurate machine translations around.
Get natural-sounding speech in multiple languages using the same technology behind Amazon's Alexa.
Includes powerful training that shows you how to rank to the top with local languages.
Matches audio while redubbing (Voice-over) in the local language using AI tech for best in class synchronicity.
vidscribe features
Get highly accurate videos with best in class transcriptions, translations and redubbing (voice-over) all done for you.
100% editable. Modify anything you want including the transcription, translation or the redub (voice-over) synchronization.
Uploads videos on auto to YouTube, to Facebook & even to Instagram & Snapchat (through Dropbox)
The desktop-based app puts everything in your control and generates your videos without any waiting or allocation.
Automatically subtitles your video with high-visibility subtitles in multiple colors. You get an immediate viewership boost in local languages.